Seniors Beware Of Lincoln Heritage Funeral Advantage in 2023
Is Lincoln Heritage Funeral Advantage Insurance good?
Overall, my funeral arrangements need to be taken care of when I die!! Is Lincoln Heritage Life Insurance Legit? Is the advantage program legit?
The Lincoln Heritage Funeral Advantage Program aids seniors and promises to help you pay for your final expenses. It is offered by the Funeral Consumer Guardian Society or FCGS.
This is very important as funeral costs are on the rise, and you want to get something locked in to pay funeral bills and final wishes safely when that day comes.
But what is the truth about this funeral advantage product?
Is it a worthy final expense insurance product?
Will it cover my funeral arrangements?
We will give you the funeral advantage info you need.
How does it work and how much does the funeral advantage plan cost? Will it cover final expenses, and my final wishes efficiently?
How is the life insurance policy underwritten for pre-existing health impairments? This all needs to be answered so you can make an informed decision about your final expense insurance policy.
Overall, it is important to pick out the right funeral home, pay funeral bills, and make sure your surviving loved ones' final wishes are honored.
But is Lincoln Heritage life insurance company and its Funeral Advantage worth it?
You are about to find out the TRUTH about funeral advantage life insurance!
---
We DO NOT offer Lincoln Heritage products however we replace them often because of their lack of value. This article is an extensive review of the Funeral Advantage program from the Funeral Consumer Guardian Society and why we think it is a gimmick.
---
⭐To see a list of the best burial insurance carrier rates in the USA, Click On "Compare Quotes"
Lincoln Heritage Funeral Advantage Reviews
When needing final expense life insurance to cover final wishes and funeral arrangements, it's important to find the right life insurance company.
In fact, making sure those funeral costs and other final expenses are covered.
Is Lincoln Funeral planning it through its funeral advantage programs? READ ON!!
We're glad that we could help answer any of your questions about Lincoln Heritage life insurance company and their final expense insurance product funeral advantage insurance program!
The key is having a life insurance policy underwritten to fit health impairments that pay a life insurance fast cash benefit to cover funeral costs, so your loved ones' final wishes and other final expenses are covered.
Here are just a few things our customers have said about the funeral advantage program for final expenses:
Thank goodness I found this site before making my purchase!
This review is very thorough and opened my eyes, thank you.
The funeral advantage has a particular funeral approach that costs 30-150% more depending on health issues!! Not a good funeral approach if you ask me!
Pros
Cons
**There is NO scenario that
Lincoln Heritage comes out
better than its peers.
Most health issues are knockouts.

Very expensive, 35%-150% more than competitors

The coverage amount is limited.
In this Lincoln Heritage Funeral Advantage program review, we are going to answer all of your questions about the final expense insurance policy underwriting guidelines and rates, including funeral costs.
You may be asking yourself whether or not this traditional funerals advantage program is worth it.
In our opinion, NO, there is so much better value elsewhere, especially if you're looking for your parents. But don't take my word for it; we will show you the facts about the funeral advantage plan!
For those looking for a cheaper final expense life insurance plan, we've got your back. We know how important final wishes are and being to cover funeral costs.
Heritage Lincoln funeral advantage is one of the most expensive funeral providers in the industry, and their rates are as high or higher than many other companies out there too!
In addition, they bait you with a funeral service concierge called the Funeral Consumer Guardian Society or FCGS. This is a gimmick, and the final expense insurance premiums cost 30%+ more.
So much for funeral advantage.🤨
Do you want to know the best part? We're going to show you how. So, let's start with what the Funeral Advantage program entails, and then we'll talk all about Heritage Lincoln prices compared to their competitors' rates.
What You Need To Know Before You Buy Lincoln Heritage Funeral Advantage
Lincoln Heritage agents are well known for being aggressive in in-person consultations, so it's important to be prepared when meeting with one of them about the funeral advantage life insurance plan.
We all know that funeral insurance coverage is necessary to protect loved ones from financial ruin in the event of their death. In addition, you want to make sure a life insurance cash benefit pays out.
But did you also realize there are other reasons why purchasing final expense insurance through Lincoln Heritage Life Insurance company might not be right for your situation?
First, funeral expenses can cost up to 35-150% more than competitors! YES!! You heard that right.
And second – their underwriting process leaves much room for improvement when compared to other final expense life insurance companies.
Overall, especially if health problems exist with either yourself or family members who require high premiums because they're at risk due roundabout certain diseases like diabetes.
The Lincoln Heritage Insurance Company is known for its overpriced policies, and now you can meet with an agent who will try hard to convince you that they are worth it. Above all, the funeral advantage is not!
They might mention the Funeral Advantage program assists seniors in which members get access to exclusive discounts at funeral homes across the country!
This is the funeral consumer guardian society or FCGS. You will wind up paying 30%+ for Lincoln Heritage insurance which overall raises your funeral costs.
It's a well-known fact that the Lincoln Heritage membership is nothing more than an unnecessary sales gimmick.
It was put in place as a way to convince clients why they should pay higher premiums for policies offered by other companies at lower prices, but what many people don't know is how it affects their current coverage! Again, the funeral advantage is not worth it!
HERE IS THE PROOF!!!
Lincoln Heritage VS our top final expense life insurance companies!!
65-year-old healthy male with $10,000 in coverage
That's a 30% increase from the BEST Rate!! Over 10 years you are SAVING $1,822.60!!
Is Lincoln Heritage Funeral Advantage Legit
Is lincoln heritage a pyramid scheme?
Lincoln Heritage Funeral Advantage is a life insurance company that offers burial and other final expense plans with an add-on accidental death rider.
Lincoln Heritage funeral planning or Funeral Advantage Lincoln Heritage policies come with the added death benefit of membership in The Funeral Consumer Guardian Society, which will help you arrange your funeral if needed!
This product can only be sold by captive Lincoln Heritage agents.
But is that the HOOK…… Read On
Lincoln Heritage Funeral Advantage Rates Are Out Of Control…. See For Yourself
We always like to provide FACTS when we make bold claims.
The funeral advantage and lincoln program aids seniors and is anywhere from 30-150% more expensive than their competition for the same exact thing.
So here are some funeral advantage premiums compared to one of our top companies who sell the same policy–and you be able to decide which one fits your needs better!
The rates below match up Lincoln Heritage vs. our top carrier:
Female Rate Comparison
AGE
Lincoln Heritage
$10,000
immediate coverage (female)
Our Top Carrier
A/A+ Rated
$10,000
50
$33.96
$20.26
51
$34.86
$21.11
52
$35.76
$22.02
53
$36.76
$22.99
54
$37.66
$24.00
55
$38.56
$25.08
56
$39.86
$26.30
57
$41.06
$27.59
58
$42.36
$28.98
59
$43.56
$30.47
60
$44.86
$32.08
61
$47.36
$33.66
62
$49.86
$35.36
63
$52.46
$37.18
64
$54.96
$39.13
65
$57.46
$41.00
66
$61.06
$43.10
67
$64.66
$45.03
68
$68.16
$47.11
69
$71.76
$49.42
70
$75.36
$51.92
71
$80.56
$55.01
72
$85.66
$58.40
73
$90.86
$62.28
74
$95.96
$66.68
75
$101.16
$71.64
76
$109.96
$77.15
77
$118.76
$82.50
78
$127.46
$87.50
79
$136.26
$92.50
80
$145.06
$97.50
81
$150.36
$104.33
82
$155.66
$111.16
83
$160.96
$118.00
84
$166.26
$124.83
85
$171.56
$131.66
***As you can clearly see, Lincoln Heritage Funeral Advantage Life Insurance Policy is CONSISTENTLY about 50% MORE in the price for females.
To put that in context: If you are a 60-year-old Female, and you pass at statistical mortality of 81,
You would save $3,220.56 Not Going With Lincoln Heritage
Do you think the funeral consumer guardian society or FCGC is saving you that? NOPE!!!
Now For Male Rates…..
Male Rate Comparison
AGE
Lincoln Heritage
$10,000
immediate coverage (male)
Our Top Carrier
A/A+ Rated
$10,000
50
$41.16
$27.35
51
$42.56
$28.29
52
$44.06
$29.26
53
$45.46
$30.31
54
$46.96
$31.47
55
$48.36
$32.77
56
$50.56
$34.25
57
$52.76
$35.88
58
$54.86
$37.69
59
$57.06
$39.64
60
$59.26
$41.74
61
$61.06
$43.86
62
$62.76
$45.88
63
$64.56
$48.05
64
$66.26
$50.37
65
$68.06
$52.87
66
$71.76
$55.91
67
$75.46
$59.20
68
$79.06
$62.29
69
$82.76
$65.58
70
$86.46
$69.23
71
$93.86
$73.33
72
$101.26
$78.01
73
$108.76
$83.37
74
$116.16
$89.53
75
$123.56
$96.58
76
$135.46
$104.59
77
$147.46
$111.88
78
$159.36
$119.50
79
$171.36
$126.83
80
$183.26
$134.16
81
$186.76
$144.83
82
$190.36
$153.39
83
$193.86
$162.62
84
$197.46
$172.60
85
$200.96
$183.29
***As you can clearly see, Lincoln Heritage Funeral Advantage Life Insurance Policy is CONSISTENTLY about 30% MORE in the price for males.
To put that in context: If you are a 60-year-old Male, and you pass at statistical mortality of 77,
You would save $3,574.08 NOT Going With Lincoln Heritage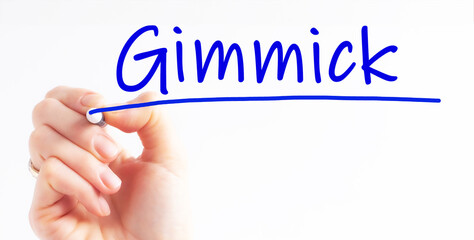 Do you think funeral advantage or FCGC is saving you that? NOPE!!!
As a funeral director for hire (Being Funny), Lincoln Heritage funeral advantage charges more than its competitors and offers a gimmicky product.
But don't worry; we're here to save the day!
The good news is that you can get better rates with other final expense insurance providers that put YOUR money back in your pocket where it belongs.
All you have to do is call us or fill out the quote box to the right.
Reach out and talk with our team about the Funeral Advantage and Lincoln Heritage program and how our final expense insurance rates blow them and pre need out the water (pun fully intended).
🛑👇Take a break, see what our clients are saying about us👇🛑
---
---
Do I need a medical exam to qualify for Burial insurance for Lincoln Heritage Funeral Advantage?
No. There is no medical exam required to qualify for burial insurance for Lincoln Heritage Funeral Advantage.
You only have to answer a few basic questions about your health when applying for funeral insurance.
You won't need to submit any medical documents or blood or urine samples throughout the application procedure. The insurance provider will usually give you official approval in minutes!
Benefits of Our Lincoln Heritage Funeral Program
Price Savings and expert advice on funeral costs
Support for your loved ones without guidance or savings
Support is not offered for Simplified Coverage
Confusing insurance applications with just a one-page application
A simple qualification process
Just Simple health questions only, no medical exams? No tests and background checks?
We offer affordable monthly rates perfect for individuals and families on fixed incomes and Cheap "intro" rates.
Funeral Advantage Strict Underwriting Means YOU Pay More, Here's The Proof
Above all, many people with certain health issues are forced to pay much higher premiums.
In addition, they also make you wait before any death benefits kick in via a Modified product. This isn't a funeral advantage, it's more like a funeral disadvantage.
This will result in paying over 200% more than healthy individuals for comparable final expense insurance coverage! SO YOU MUST SHOP!!!
Understand this: if other companies will not charge you one dollar extra or impose a waiting period on your policy due to health impairment, Lincoln Heritage Funeral Advantage SHOULD BE KICKED TO THE CURB!!!
Do you Want Some Proof?
Age
Lincoln Heritage
$10,000 modified plan (female)
Lincoln Heritage
$10,000 modified plan (male)
Our Rate Range for Health Impairments
$10,000 (female)
Our Rate Range for Health Impairments
$10,000 (male)
50
$76.10
$88.70
$20.26-$28.89
$27.35-$37.93
60
$86.60
$106.70
$32.08-$44.48
$41.78-$53.98
70
$116.80
$145.90
$51.92-$68.08
$69.23-$83.86
80
$169.00
$202.80
$97.50-$118.75
$134.16-$143.04
WHOA!!! That's well over a 200% increase in what you are paying!!!
You better talk to mother age if you are going to buy a policy through Lincoln Heritage life insurance with their funeral advantage plan!!
Funeral Advantage Program Reviews of Their Modified Plan Underwriting and how YOU PAY MORE
Lincoln Heritage life insurance company will not only charge you more for your coverage, but they'll also make sure that any blood thinner or heart medications are subject to an extra two-year waiting period.
The company's rigid policies aren't worth it! Here are some health impairments that would warrant a blood thinner medication:
Circulatory Surgery, including a Stent or Bypass
Full Blown Stroke or Transient Ischemic Attack (TIA) Mini Stroke
Peripheral Artery Disease (PAD)
Heart Surgery
Pulmonary Hypertension
If you have had a heart attack or another serious illness above, the odds are that your doctor has prescribed blood thinners or other medications. In fact, this is to keep them from happening again.
Unfortunately, these drugs don't always work as intended.
This means if they've been given before for any event on this list then Lincoln Heritage life insurance company will be coming after some more of our hard-earned cash by raising your premiums!
Wait, not so fast……..There is more!!
Cirrhosis
Tuberculosis
Sarcoidosis
Just to name a few. Keep in mind we have level first-day coverage if you have any of these impairments.
It's shocking, but I'll bet it's not a surprise from reading this shocking review filled with facts.
If you have any health issues and are looking for coverage through Lincoln Heritage Funeral Advantage Program, then we can only imagine how glad that makes you feel because their underwriting really is that bad!
Great job for looking further and finding this review.
Overall, choosing a final expense insurance company or provider who will take care of my life insurance needs has everything to do with the agent you are talking to and then the coverage.
We are glad you are here!
Underwriting Knockout Health Impairments
You're ineligible for Funeral Advantage Insurance if you say YES to any of these questions:
Currently bedridden, hospitalized, incarcerated, in a nursing facility or hospice care
Tested positive for HIV or diagnosis of a terminal illness or AIDS
What if you answered yes to these health questions?
Well, InsuranceForBurial.com has a policy that will take care of it!
We have guaranteed issue final expense policies, which mean everyone can purchase our services without being underwritten by lincoln heritage or having any health history screenings – even those who said "yes."
NO Lincoln Heritage Funeral Advantage DOES NOT Pay Claims In 24 Hours
24 Hours From Death, NO ONE DOES!!
Funeral Advantage is a company that prides itself on the claim process they make to pay claims in 24 hours.
They say it proudly and flaunt it like someone showing off their new car- which we all know isn't true.
A lot can be said about Funeral Advantages commercials with just one look at its advertisements, what comes into mind when you see these ads? Be sure to pause your TV and read the fine print!
The Truth About When Lincoln Heritage Approves A Death Claim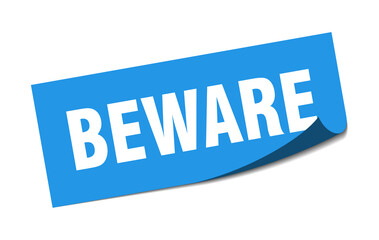 The Lincoln Heritage Funeral Advantage company touts this as fact, but the problem is proof.
No matter how many times they or we say something, it means nothing if there is no legally binding contract.
So prove you pay a death claim in 24 hours, Mr. Lincoln Heritage!
Overall, do they have a promise that any claim submitted will be paid 24 hours after claim approval?
NOPE!!
There are references to this on their website but open your policy, and all mentions of such an agreement suddenly disappear!
Nothing but the change in a large jar that makes a lot of noise!!
Call Us To Get 30-200%+ Cheaper Rates Than Lincoln Heritage
Funeral Advantage is a final expense insurance company that charges premiums 30%-200%+ higher than other final expense companies. Even more, if you add an accidental death rider.
And you know what really gets me?
They don't even offer the best coverage!
Their minimum value plans are inadequate for many families, who end up paying more than they would with their competitors because they have better policies in place.
But now I'm going to show how easy it can just call us or fill out the form to the right–you'll find everything there.
Overall, the final expense insurance market is a confusing space.
When you want the best final expense policy, it's important that your choice does not come at too high of a cost or compromise on coverage. This can lead to disasters in case something goes wrong!
To find a perfect fit for yourself and all those who depend upon you, consult with an INDEPENDENT agency like us at InsuranceForBurial.com, as we have access to the top life insurance companies nationwide.
In fact, 10+ carriers we represent, so FIVE will have competing offers available for you. So before making a decision make sure you talk to us.
Above all, we make it easier by helping pair clients up based on multiple factors like health status & risk assessment rates versus price tags associated with each company.
This assures you have the very best!
Lincoln Heritage Policy Riders
Lincoln Heritage life insurance company offers a variety of add-ons and riders to provide additional benefits while alive, though these will increase your premiums more than you're paying.😬
Accidental death coverage is available for any accidents related to the car or truck you have with them at all times;
child riders are included on many life insurance policies that cover both children's hospitalization costs if needed
as well as dental care expenses after passing away due to age restrictions being met by most providers today without interruption from other families contesting over what should happen next regarding inheritance money etc.,
but there's also an Identity Theft Protection Plan which covers damages done when someone else steals something valuable containing personal information about oneself, whether online banking records
But remember, you are paying much more already than competing life insurance companies.
In addition, some of these carriers will have add-on riders already built-in. Come On, Mr. Lincoln Heritage, Price Gouge Much!
But let's be nice…..
Above all, Lincoln Heritage's accidental death and dismemberment coverage is pushed really hard and promoted as an add-on.
It offers up to $100,000 in additional cash benefits — but only if you die from an accident which accounts for 5% of all deaths as recorded by the CDC.
You can purchase this by way of units, costing less than 15 bucks per month! OUCH!
Lincoln Heritage's Accidental Death Plan provides several payouts depending on what happens:
| Type of Accident/Dismemberment | 1 unit | 5 units |
| --- | --- | --- |
| General Accident | $5,000 | $25,000 |
| Auto Accident | $10,000 | $50,000 |
| Common Carrier (Trains, Planes, etc) | $20,000 | $100,000 |
| War or Terrorism | $20,000 | $100,000 |
| Loss of 1 limb | $2,500 | $12,500 |
| Loss of multiple limbs | $5,000 | $25,000 |
| Transport of remains over 200 miles from home | Up to $1,000 | Up to $5,000 |
As a comparison, we can get you a stand-alone accidental death or otherwise known as an ADD policy for $9.59/month for $100,000.
How much of a value does Lincoln Heritage give you, ZERO!
Funeral Advantage Does Have Restrictions
Lincoln Insurance offers a Funeral Advantage program for people who are looking to protect their loved ones. Boy, do the lincoln heritage agent pour on the value. It should be "poor" in value!!
They have restrictions on age, state, and the face amount of coverage that apply equally to all applicants.
For example, anyone 0-80 can get up to $35,000 in protection. However, those over 85 only receive up to $15,000 in coverage.
Lincoln Heritage insurance is only sold through captive agents, meaning these representatives don't offer life insurance from any competitors and won't be able to help you compare rates or features.
How do you know they are the best?
The bottom line, someone has to pay the funeral homes!
The Funeral Advantage program assists seniors and isn't available in every state because of its restrictive nature that requires the client (the person purchasing this policy) to reside within one specific geographic location at all times.
So when looking at funeral homes, this policy's funeral advantage program could be obsolete! So it's important to shop as most life insurance companies will offer much better.
However, it doesn't matter where they live since LincolnHeritage offers nationwide coverage!
The following states won't allow naming a funeral home as your beneficiary:
Maryland
South Dakota
Montana
You may want to name someone as a beneficiary of your life insurance policy instead of leaving it in the hands of a funeral home.
This will allow them (the person you named) control over how and where they cremate or bury your body, which could save money on burial costs if there's less than what is owed with death benefits left after paying off any debts incurred by this survivor/beneficiary.
Funeral Consumer Guardian Society Membership
The Funeral Consumer Guardian Society, or FCGS, is an independent organization that can help you find the best funeral plans for your needs.
They don't have any affiliations with funeral homes or cemeteries, so they are impartial in their reviews of different types of providers!
Considering that Lincoln Heritage Life Insurance Plans are 30-200%+ priced higher, this is DEFINATELY NOT FREE as it's baked into the best price.
In addition, this is how a Lincoln Heritage agent will justify their prices being higher by an absurd membership they claim is free. But as a senior, your wisdom can sniff that out!
Again, most life insurance companies will be a better choice.
Lincoln Heritage Or A Top Carrier Specializing In Final Expense Insurance? YOU DECIDE!
Let's say you had two scenarios. But first, let's say you had only $60.00 in budgeting. You want to make sure you had enough coverage to make sure there was no financial burden for your family.
So you pick which option works best.
Option A: Get coverage with Lincoln Heritage, and for your budget, you can get $10,000 in coverage for $57.40
Option B: Get coverage from one of our top carriers with your budget; you can get $14,334 in coverage for the same $57.40.
Which option would you choose?
EXACTLY!!! Option B, as your family would have $4,334 more in benefits.
Is Lincoln Heritage a reputable company
Founded in 1963, Lincoln Heritage is a company that only handles final expense insurance.
Their focus is on the final expense and flagship product! They sell more policies in the burial insurance in the final expense insurance space than any other.
To Cancel Your Policy, call Lincoln Heritage insurance phone number: 800-433-8181
Lincoln Heritage Life Insurance Reviews Financials, Ratings, And Customer Complaints
We have to give credit it's due.
Lincoln Heritage is a decent company, but they don't rank among the best life insurance providers.
They do, however, have an excellent financial rating from A-rated agencies, Better Business Bureau, and complaint index numbers that are on par with other large insurers like them.
Although Lincoln Heritage lawsuits happen.
Lincoln Heritage's customer service gets a lot of praise, but many people think their agents are too aggressive.
If you want to buy from them, make sure somebody is with you or nearby when dealing directly with an agent, so they don't pushy and overstep boundaries!
However, some of the customers have been very displeased. Here are a few reviews by customers:
They do have a 4.46/5 star review. But there are many 5-star ratings/reviews from agents that work for them, which is strange, to say the least.
Lincoln Heritage Life Insurance Company BBB
Although Lincoln Heritage has been accredited with BBB since 1981, they have a slew of customer complaints. Here are some of them that you need to pay attention to.
As you can imagine, it would not be surprising to see a Lincoln Heritage Lawsuit.
Conclusion
In Lincoln Heritage, we offer the Funeral Consumer Guardian Society so that you can plan your final arrangements in advance.
In order to ensure our policyholder families are able to fulfill their loved one's final wishes, we pay approved claims paid in 24 hours. This article has been a long and extensive review of the Funeral Advantage program from Lincoln Heritage.
We hope you have found it helpful! If you are interested in getting quotes for your funeral insurance coverage for seniors, please contact us today or visit our website at InsuranceForBurial.com to get started right away.
Remember, families, deserve dignity on one of life's most difficult days, so don't be fooled by misleading marketing tactics like this company is using!