6 Final Expense Companies To Avoid At ALL Costs
Above all, knowing what final expense companies to avoid is just as important as finding the best carrier.
Above all, being a senior and wanting to take care of end-of-life needs, so your family doesn't have to you must beware of final expense companies that mislead you.
In fact, top final expense insurance companies that seniors interact with really put them in harm's way. For example, anything you get cluttered in your mailbox via an index card or a late-night commercial on TV from a paid spokesman.
The bottom line, seniors, are smart. Unfortunately, some of these companies are just smarter at marketing.
This article will go over these burial life insurance companies so you are aware of what to avoid. Our main goal is to educate you and prevent you from being one of the seniors that call us needing to replace their policy.
Usually, when this happens it's either because the rate went up, the coverage got cut, or the insurance plan you bought expired. Unfortunately, this happens usually between 75 & 80 years old.
I am sure to some of you this sounds very familiar.
First, Know How To Search For The Best Final Expense Companies
Overall, if you are looking for final expense life insurance you usually start at a simple Google search, am I right? This is good if you can decipher through the noise of "paid" ads and Gimmicks to get to the real site you want.
Paid ads are usually from companies like AARP, Colonial Penn, Globe Life, and Lincoln Heritage. In addition, State Farm and a few others. These are what we call "hybrid" products. I will explain more as you read on.
Overall, you want to focus on the experts. These are usually located under paid ads. But be careful, these carriers we mentioned have started hiding in the organic area under the paid ads just to rope you in. Another thing we will explain in this article.
Here at InsuranceForBurial.com, we are a family-owned business, have relationships with over 30 A/A+ carriers, and provide you with a personable process that will leave you comfortable ranting about us and sharing us with family and friends.
These Are The Final Expense Companies You Want To AVOID
Ok, so here we are, about to show you why you need to avoid the following companies.
We are mentioning these companies because of the feedback we receive from our clients. In addition, these are the most common carriers we replace.
What these final expense companies do to seniors is really horrible in my opinion.
Imagine, doing the right thing all your life, buying final expense insurance to protect your family, and then finding out when you are up there in age that it was not what you thought it was.
These are the 6 best burial insurance companies you will need to avoid!!
Colonial Penn
This carrier and the way they bait seniors in with their late-night low-cost gimmick is a disgrace. Furthermore, they use paid spokesman like Alex Trebek to sell their Gimmick plan for under 10 bucks.
What he tells you is you can have a graded death benefit for $9.95 a month that will never increase in price and your coverage will never stop.
That statement is so deceiving!!
What it really is is a misleading tactic that gets you to buy. In reality, your final expense coverage goes down every year you get older.
For example, Colonial Penn uses units and each unit is $9.95. So if you are 60 years of age and bought 10 units it would cost you $99.50/month. For this, you would get $12,140 in coverage.
NOW, at age 65, you would pay the same $99.50/month, but your coverage would have dropped to $9,320.
Wait, it gets better, you would pay $99.50/month which Alex told you would never increase, BUT……
Age range 70, Your coverage amount would be $7,170
Age 75, $5,600
80, $4,260
85, $4,180
So at age 85, you would have paid for this policy for 25 years. In that timeframe, you would have paid $29,850 in premiums for $4,180 in coverage. 😡
Now if you would have got coverage from us at age 60, with a $99.50 budget, you would have had $32,462 in coverage with Mutual of Omaha.
So, knowing all of this, what are you going to say to yourself when you see a late-night commercial with a paid spokesman? Check out our review on Colonial Penn's GIMMICK under $10 plan in great detail.
We give them (1⭐ out of 10)
Globe Life
Here is another carrier that is misleading and really puts seniors in a bad position. Although you can get up to $100,000 in coverage, they push the term insurance hard and insinuate that you are getting a whole life insurance
policy.
That is horrible!! I can't tell you how many times I hear a week from seniors that they got a better price from Globe. Then I have to explain to them what is really going on.
You see, they push Globe Life as a whole life product when in actuality it's a term life insurance product. But, it's a 5yr renewable term policy. So the rate goes up every 5 years. In addition, coverage stops at age 80.
So let me explain in detail.
We are going to use the same example as we did in the last carrier overview. Let's say you are 60 years old and spent $99.50/month for $32,462 in coverage. With Globe, (Heres the bait and hook) you would pay $43.49/month for $30,000.
Sounds like a good deal, huh? Wait for it.
At age 66, the price would jump to $76.99/month, at age 71, $104.99/month, then 76, $152.99.
Oh, and the day you blow out your birthday candles at age 80, you have no insurance!!
That same $30,000 today if you bought it at age 80 would be $288.89/month.
This really puts seniors in a bad position especially if you are healthy with no medical exam and have longevity in your family.
Furthermore, how does a life insurance company have an A+ rating with AM Best, but have a 1/5 star rating on customer reviews?
Hmmmmm.
Check out their complaint index compared to their peers, CLICK HERE, as it's almost 4 times that of the normal complaint index.
Here are their BBB ratings.
Well, it comes down with the old say, "You get what you pay for", "If you chase cheap, you get cheap".
We give them (2⭐ out of 10)
👇Find out how our clients feel about us👇
AARP
Oh and here is AARP. I know, they are a great company, oh wait….. they arent actually a company, they are a marketing arm of New York Life. But I am with you, they give us savings on an array of things like travel, rent a car, with a membership.
But we are talking about life insurance!
AARP's policies are one-size-fits-all. This is unfair to healthy seniors as they are getting the same product as someone with cancer or some other severe disease.
In addition, they are grossly overpriced compared to other guaranteed issue whole life insurance policies that we offer.
Although they have good ratings with all the rating companies such as AM Best, Fitch, Moody's, and Standard & Poors, they have an awful customer complaint record. How does this make sense?
With a 1.25/5 rating with the BBB, with customer reviews stating bad customer service, rate increases, and final expense policies being canceled, you need to ask yourself, is this the company I want to be with?
In addition, it has a low accidental death rate, and coverage is only available up to age 74.
Above all, AARP's term (32% higher) and regular whole life insurance policies (20% higher), the only policy they have that is within reason of their competitors is the simplified issue whole life policy.
So be sharp, if you are in good, or decent health this is not the policy for you as you can find better elsewhere.
We give them (2⭐ out of 10)
Lincoln Heritage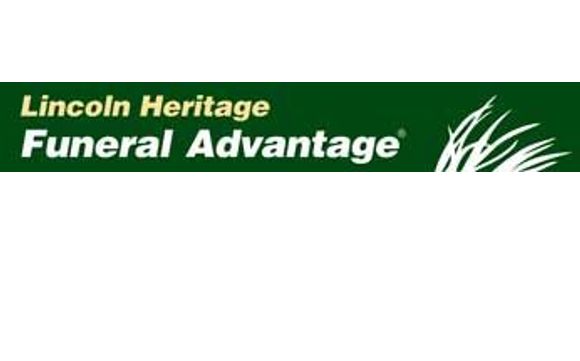 Above all, I see no reason to purchase any insurance from Lincoln Heritage. In fact, out of 9 carrier prices for a 65-year-old healthy male getting $10,000 in coverage, Lincoln Heritage was the 9th highest monthly premium.!!
That's DEAD LAST!!! CLICK HERE for the proof!
Now, what and how they justify their high rate (30-150% more), is by offering a "FREE" Funeral concierge program.
Now, do you really think it's free? I mean, you are paying 30-150% more in price compared to competitors.
If you add up all those extra premiums you would pay for this plan, you will probably pay for the funeral insurance outright.
Their funeral advantage program is a Gimmick to justify you paying more. Check out the rate comparison from the top carrier on price by clicking here.
However, they do offer an ok Modified plan, but still not close to other competitors.
We give them (2⭐ out of 10)
AAA Life
I like to be practicable. If I am stuck on the side of the road I will call AAA to come to give me a tow.
Ok, I said it!
But for life insurance?
Ok, this final expense policy offers up to $25,000 in coverage to seniors aged 45-85. However, it is a full death benefit.
This means that if you are healthy you are getting the same policy that someone that has cancer, dementia, or are terminal illness.
Now, do you think Jack Lalanne would get this policy? No, he would come to us and get level day one coverage for 30% less. So if you are healthy why would you buy this policy?
YOU WOULDN'T!
Although they have an A rating with AM Best, they have an awful customer complaint history. They have a disgraceful 1 out of 5 stars with the BBB. Check for yourself by, CLICK HERE.
Overall reviews state they have big billing issues and an extremely long wait to pay out death claims.
Knowing all of this, probably not a good choice for your life insurance purchase.
But hey, if you need a tire changed or a tow, they are goods in my book.
We give them (3⭐ out of 10)
State Farm
Ok, I will say this, I love State Farm as they are unmatched for Auto and Home Owners' insurance. However, their final expense life insurance policy is awful.
They only offer up to $10,000 in coverage. So if you are looking for final expenses this burial insurance policy is not for you.
For more of an in-depth review click here.
They offer coverage from ages 50-80. It is a level product so there is no year waiting period.
They have good ratings with AM Best and S&P. But the customer scores are bad at 1.23 stars out of 5.
Check for yourself, here is State Farms BBB rating, CLICK HERE
They have over 1300 complaints over the last 36 months, WOW!! This is with a little over 25% resolved. The biggest complaints are billing issues and horrible customer service.
So if you are looking for more than auto and home insurance, look elsewhere.
We give them (3⭐ out of 10)
Conclusion
Overall, remember, late-night TV commercials are a gimmick!! Index cards cluttered in the mailbox is just that, JUNK MAIL! Throw it away.
If you want the best you need to speak to an independent insurance agent. Call us today for a no-nonsense approach and find out why our clients brag about us.